A Ray of Hope for Multi-System Involved Youth:
The Real World Promise of OhioRISE
DURING HER YOUNG LIFE, MARA ENDURED HOMELESSNESS, ABUSE, NEGLECT, FAMILY SEPARATION AND FOSTER CARE.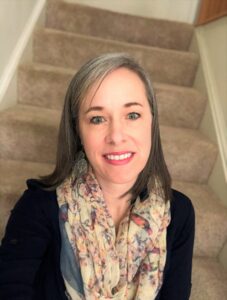 Contributed by Deanna Moore, manager, communications
In 1989, The Robert Wood Johnson Foundation set out to discover ways to provide needed services to youth involved in multiple systems of care (MSY), as far too often these children were landing in residential treatment facilities and/or in psychiatric hospitalization. These options were costly and did not produce good life outcomes for children.
Ohio responded to RWJF's query and became one of six pilots across the country. In Ohio, the then Cuyahoga County Mental Health Board and Positive Education Program (PEP) co-created PEP Connections, which today operates as a program of Positive Education Program (PEP). RWJF's hope was that if a program demonstrated successful outcomes, that the State would find a way to create funding mechanisms to bring programs like these to scale.
Today, Ohio is at that exciting juncture. Governor DeWine's administration is working to launch OhioRISE, a program that will serve children with complex behavioral health and multi-system needs starting in 2022. The program aims to improve coordination of care to help keep children and families together by creating new access to effective, innovative in-home and community-based services.
This approach will make a difference for the most vulnerable children in our state — and this is something that we at PEP can say with certainty. Why? Because we have more than 30 years of experience following this model that says it will. A service at the heart of OhioRISE is Intensive Care Coordination using a High-Fidelity Wraparound approach (ICC/HFW), and this is the very service PEP Connections has delivered effectively for more than three decades.
PEP Connections has delivered excellent outcomes utilizing the ICC/HFW service and attributes this success to these key factors:
Be flexible in how we address the array of challenges families face.
Elevate the voice of the family.
Maintain experienced care managers.
Collaborate and partner with organizations that supplement and amplify our work.
But how does that type of intervention look in the real world and why is it so effective? Perhaps the best way to answer that question is by taking a look at a real-world example.
Case Study: Mara's* Story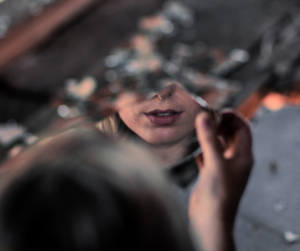 During her young life, Mara endured homelessness, abuse, neglect, family separation and foster care. By the time she was only 10 years old the deep emotional scars she carried with her had unleashed a torrent of challenging and dangerous behaviors. She began running away from home, got into fights at school and engaged in verbal confrontations with teachers. She had hygiene issues, was disrespectful and easily became combative. Given the level of trauma she suffered, it's not surprising that she was in and out of the hospital regularly for mental health issues. At a time when most children are starting to think about what they want to be when they grow up, Mara was struggling to survive.
Then, when she was 10 years old, the county reunited her with her mother, and she was referred to PEP Connections. One of PEP's experienced care managers began working with the family immediately, focusing on the long process of healing that would be necessary to turn Mara's life around.
The path to stability required a lot of intervention. First, as the transition back home was made, PEP collaborated with the County Department of Child and Family Services and hospital to ensure all appropriate services were in place. PEP arranged individual counseling for Mara; family therapy for her family; and enrolled Mara in Material Girls World, an after-school program that helps girls develop social skills and learn to get along with peers. Mara's care manager worked with her school to establish a 504 plan, which helped her become more successful in the classroom. Throughout the process, the care manager also worked with Mom to help her regain a sense of control, frequently coaching her that her voice and decisions mattered.
Though significant progress began when PEP Connections stepped in, it wasn't always smooth sailing. The family had to move several times, forcing Mara to switch schools. At one point, Mom lost her housing and the family faced homelessness again. From time to time during these episodes, when the need was great, PEP was able to provide gas cards and food cards so that Mom could provide food to her family and get to work and appointments. Eventually, Mom was able to obtain stable housing. PEP assisted in finding furniture for the new apartment, helping to create a safe and secure environment for the family.
Today at 13, still living in the same apartment, Mara's future is much more certain. She wants to be a care manager and help others like her PEP care manager helped her.
Mom is excited about her future, too. She plans to return to school to pursue a career in the healthcare field. "I can finally be the adult I always wanted to be," she told Mara's care manager. Though Mara will never forget the struggles she has experienced, PEP is proud to have played a central role in getting her to where she is today: thinking about what she wants to be when she grows up, just like other girls her own age.
Why it Works
Mara's success was no accident – and hers is only one of hundreds of success stories PEP has been a part of over the years. PEP's success with these difficult cases ties back to the funding model started by the Robert Wood Johnson Foundation over 30 years ago. Mara's story is a testament to why funding, systems and processes that promote family voice, collaboration, care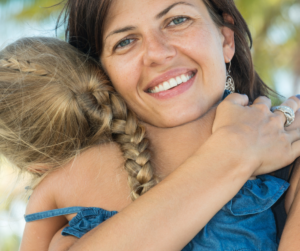 manager experience, and flexibility work.
Family voice: Care management was not limited to just Mara but elevated her mother's voice as well. Helping Mara's mother succeed, meant helping Mara succeed.
Collaboration: PEP was able to partner with multiple organizations such as Material Girls World, hospitals, and her school, to ensure Mara was getting support throughout the community.
Care Manager Experience: With a situation as complex as Mara's, it's essential that a care manager have adequate experience. In addition to being able to handle the setbacks that are sure to arise, experienced care managers are well-connected in the social service world and can quickly access the supports the child and family need.
Flexibility: During the most difficult of times, PEP made sure Mara's family had the food they needed to make it to the next day and that mom had gas in her car so she could meet her obligations. PEP's ability to help meet basic needs meant that the therapeutic process wasn't derailed when challenges arose.
The Heart-Breaking Alternative
Without access to PEP Connections, Mara's story surely would have turned out differently. No one knows for sure, but it's likely she would have continued with a cycle of psychiatric hospitalization and may have eventually required long-term residential treatment. It's also likely the reunification she enjoyed with her family would not have lasted. In the long-term, in addition to the heart-breaking human toll, the financial toll to the state would have been immense – significantly more than what it cost to provide care through PEP Connections.
Ohio's Bright Future for Vulnerable Children
With the flexible funding and innovative approach of OhioRISE on the horizon, children like Mara in Ohio have a reason for hope. At PEP, we are grateful for the dedicated collaborative leadership coming from the Ohio Department of Medicaid and the DeWine administration's commitment to the state's most vulnerable children. Their development of the OhioRISE program means that ultimately, fewer children will live in congregate care settings and more families will stay together. Custody relinquishment, in which parents must make the heart-wrenching decision to give up custody of their children to obtain needed services for them, will no longer be necessary.
At PEP, we applaud the direction the state has taken, and we are hopeful about the future of Ohio's children. We are grateful to the DeWine administration for its leadership on behalf of Ohio's most precious resource, that being its children and their families.
*Not her real name.