Never underestimate the impact one caring adult can have on a child. The research tells us as much, but so do our experiences at PEP. Before the start of the school year, we celebrate our staff with a series of peer-nominated awards.
Teacher-Counselors of the Year
The principles of Re-ED tell us that trust between the child and adult is essential. Without that trust – that heart – our work is without meaning. That's why we believe in strengthening minds with heart. A Teacher-Counselor of the Year is a leader with heart who models this important work with vision, values and a solid belief that all children can learn and grow.
Taylor Banks (PEP Hopewell)
From the nomination: Imagine walking into a place and feeling like you are at home – the feeling that you are safe, loved and cared for unconditionally. This is the feeling that Taylor evokes in students when they walk into the classroom. She is intelligent, flexible, loving, consistent, dependable and assertive.
Michele Dubbs (PEP Phoenix)
From the nomination: She cheerfully refuses to accept limitations and settle for less from her students. Michele has mastered the art of clear and attainable expectations, delivered with a respectful tone, backed by a reputation for firm, fair and fun responses to good effort.
Michelle Grdina (PEP Greenview)
From the nomination: This year at graduation, one of our graduating seniors prepared a letter which was read to the entire audience. From that letter, 'Thanks to Mrs. Grdina for showing me motherly love.' These words register when one thinks of the work that Michelle does for each of her students.
Sharon Krumwiede (PEP Assist)
From the nomination: We work in a rewarding yet sometimes stressful field, and we all need and deserve colleagues like Sharon. She places high value on others' needs and is not afraid to provide the encouragement, support and experience we all sometimes need.
Christine Roberts (PEP Eastwood)
From the nomination: When observing the classroom, you can see Christine's love for teaching and the respect she gives her students and the respect the students have in return. It is a joy to watch her teach and see the students inspired to learn.
Lola Silva (PEP Willow Creek)
From the nomination: Lola is always going above and beyond to provide both joy and opportunity for growth for our students. She could be content simply teaching classes, but she is not. Lola is extremely creative and is consistently coming up with new and innovative ways to engage our kids.
Julie Urban (PEP Prentiss)
From the nomination: The knowledge and confidence she brings into the classroom motivates the teams to always go beyond for our students. She believes that the group is important and is always ready to lend a helping hand. She understands that trust is essential and has built strong and positive relationships with our students and their families.
Jackie Uter (PEP Connections)
From the nomination: Professionalism, integrity and competence. Jackie's many strengths are quickly apparent to all those that work with her. Jackie's patience, emotional intelligence and sincere and warm demeanor contribute to her strong engagement skills with even the most challenging clients.
Excellence Awards in Leadership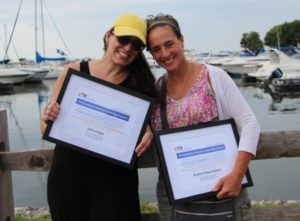 The Excellence Awards in Leadership Support and Service recognize leaders from Central Office, Day Treatment Centers or Connections who have an extraordinary record of organizational results and embody strategic vision, passion, integrity, innovation, perseverance and collaborative spirit.
Julie Lanigan (Central Office)
From the nomination: Julie always seeks to find the gold in people. She approaches difficulties with a sense of purpose and positivity that challenges others to see the best part of themselves and find it in others.
Kristine Phillips Holland (PEP Willow Creek)
From the nomination: Kristine is an absolutely amazing, wonderful, helpful and supportive person. She is a blessing for staff, students and families and works tirelessly for the overall betterment of the center and students.
Laura Recco Aspire to Excellence Award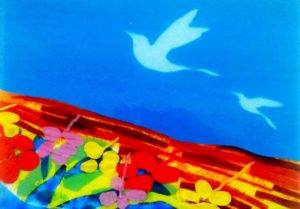 Laura Recco was one of PEP's most exceptional teacher-counselors. She was uniquely skilled at extracting joy and learning out of each moment working from an absolute insistence that the children in her care would make meaningful and measurable gains.
Through her determination and unwavering sense of humor, she inspired those around her, challenging them to do their personal best for students. To honor Laura's passion and values, this award recognizes those PEP staff members who spend their days in the classroom fulfilling the very ideals which Laura brought to life in her daily work with children and families.
This year there are two winners:
Sweta Asher (PEP Hopewell)
From the nomination: Each child's best interest is at the core of Ms. Asher's vision for teaching and learning. Daily, she inspires students and staff. Daily, she makes each of us better at what we do. Daily, she reminds us why we do what we do. Daily, she heals and teaches the spirit and mind of each student and colleague with which she interacts. Daily, our community is exposed to and fulfilled by Laura's legacy through Sweta. 
Terrence Siggers (PEP Phoenix)
From the nomination: Terrence teaches students not only what is expected but what will help them to function as a productive member of the school and community. He communicates regularly with parents and care givers, often speaking to these parents after school, and helping them to understand the day's events, or process a new approach and a new way to view and address their child's needs. Terrence is a humble man, steady and unassuming. When he joined the staff at Phoenix, he embraced the change and the new student population, and he has continued to provide positive change for his students, his team, and our community, every year.