Creating a Beloved Community at PEP and Beyond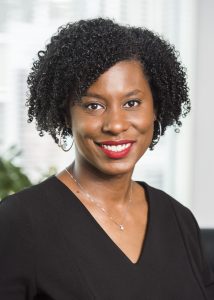 By Habeebah Rasheed Grimes, CEO, Positive Education Program
A few years ago, I had the privilege of serving as a panelist at The City Club of Cleveland event, Racism, Inequity, and Public Health: Cuyahoga County's Response, Part II. As I prepared for this discussion on the devastating health disparities that impact people of color, I reflected on Dr. Martin Luther King's teaching on Beloved Community.
"Dr. King's Beloved Community is a global vision in which all people can share in the wealth of the earth. In the Beloved Community, poverty, hunger and homelessness will not be tolerated because international standards of human decency will not allow it. Racism and all forms of discrimination, bigotry and prejudice will be replaced by an all-inclusive spirit of sisterhood and brotherhood."
In a world that embraces the Beloved Community, the health disparities and poorer health outcomes for people of color that result from racism that were discussed at the City Club event, would be unthinkable. As this article points out, social status is the most powerful determinant of health, and the data is heartbreaking.
What Gives me Hope
What encourages me and gives me hope is the role PEP and its staff are playing in achieving a Beloved Community in our own corner of the world. Our work with our kids and families fortifies them and ensures they are connected with the resources they need to thrive. The relationships we build with our kids help them understand their true worth and supports them in developing the resilience they need to rise above their painful realities.
But even as we build our own Beloved Community, our kids and families still face the insidious consequences of racism beyond our figurative doors. For all the good we do, a broader community that does not embrace the ideals of inclusivity and "shared wealth of the earth" holds the power to erode the gains we make. It impedes our kids' true potential and can become a matter of life and death. That is why PEP's continuing quest for equity is essential. Striving for equity is not just rooting out an evil we have come to live with – it is ensuring the literal future of our kids.
Martin Luther King Jr. Day
On Monday, our nation pauses to celebrate the legacy and aspirations of Dr. Martin Luther King Jr. I hope you will find ways to use this moment to reflect on the ways we can each bring Dr. King's dream of a Beloved Community to life.