Managing Loss and Nurturing Relationships
IN A TIME OF UNPRECEDENTED STRUGGLE, PAUSING HOLIDAY TRADITIONS IS HARD TO ACCEPT.
Contributors: Steve Byrd, principal, PEP Eastwood; Nicole Molnar, clinical coordinator; and Lauren Woods, PEP Early Childhood Plus consultant/trainer
Mostly it is loss that teaches us about the worth of things. -Arthur Schopenhauer
A Year Like No Other
Loss. Has there ever been a year more defined by loss than 2020? Probably not in our lifetimes. It's likely at this point you know someone who has died of COVID-19, but even if you don't, the loss is still there.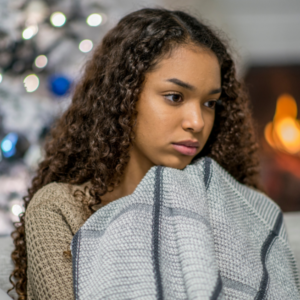 We have all slogged through the loss of our daily routines, in-person visits with family, and simple gestures of connection like hugs and handshakes. We've missed out on major milestone celebrations like graduations, birthdays and weddings – and many have faced serious challenges like illness and job loss.
And now, halfway through December, we've come face to face with yet another emotional hurdle – the loss of holiday traditions that surround us with friends and family.
To be sure, these compounding losses are difficult to absorb, yet brain science tells us there is one thing that can buffer us from this type of stress and make these tribulations easier to endure: relationships. Dr. Bruce Perry, founder of the ChildTrauma Academy and developer of the Neurosequential Model of Therapeutics, talks about relationships as a therapeutic web.  As he often states, "Relationships are the agents of change and the most powerful therapy is human love."
So, in an era where everything feels different, and connecting in person with those outside our own household isn't recommended, what can be done to manage loss, nurture relationships and strengthen our emotional defenses? We consulted with several PEP staff to see what they recommended. Here's what they had to say.
Managing Loss
Lauren Woods, a PEP Early Childhood Plus consultant/trainer, says the most important thing to do to manage loss is to acknowledge it. Sometimes it's hard to do that, especially for parents who may feel compelled to "make everything all better" for their kids. This urge is understandable, but it invalidates a child's feelings.
"As parents, we want to stuff or hide it – or put a pretty face on it, but that doesn't really help anyone cope with the problem," says Lauren. "If you recognize the feeling, name it, and empathize, children don't get stuck in it. They can move on."
When it comes to loss related to holiday traditions, Steve Byrd, principal of PEP Eastwood, says it's important to find a way to build ritual into your celebration this year – even if it's different than it would normally be. "Continue to do the rituals you still can and it's okay to create new ones, too," he says.
Nurturing Relationships
Nurturing relationships, in and of itself, is a way to help you manage loss as well, but the pandemic makes many of the ways we traditionally connect impossible. That said, there are still a lot of ways to strengthen the bonds you have with loved ones, even from a distance.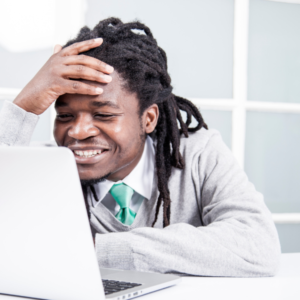 We're fortunate to live in a time that allows us to connect using technology. Whether it's a Zoom meeting, FaceTime or a good old-fashioned phone call, taking the time to reach out is essential.
Nicole Molnar, clinical coordinator at PEP, suggests being deliberate in reaching out to people rather than waiting until you are in crisis. Another tip from Nicole: choose activities that will make you laugh. "Typically, we build connections through touch, but that's not something that we can rely on right now.
Fortunately, laughter, like touch, can change your brain and strengthen connections," she explains. "Houseparty is a good app for that because it has games and they're fun. They make you laugh."
Sometimes nurturing relationships means doing something nice for someone else, especially if you know they are struggling. "Not all the families at PEP Eastwood are going to be able to afford gifts this year," explained Steve. "We made sure every kid was taken care of – packing up small gift bags and delivering them to the homes of the kids who might have otherwise gone without." These small acts of kindness and connection nurture relationships and create ritual at a time when both are so desperately needed.
In a time of unprecedented struggle, pausing holiday traditions is hard to accept. Despite this, there are steps we can take to buffer ourselves from the stress and make our holidays meaningful. Holding space for our emotions and making a deliberate effort to connect with those we love can strengthen our ability to weather the storm.
We are in the midst of a difficult period and it is okay to acknowledge this season is a trying one. With all this in mind, PEP and all its staff would like to wish you a safe and healthy holiday season. May you be warm and cozy, feel loved, and look forward with hope toward brighter days.