When asked to describe the kids PEP serves at its Day Treatment Centers, Aaron Muttillo is quick to use the word "resilient." He chooses to focus on the positives – not the behaviors or diagnoses that brought them to PEP.
"Many of these kids have faced significant adversity by the time they come to one of our centers," Muttillo says. "It's our job to look beyond their challenging behaviors and help them discover and develop their unique talents. Our students have the capacity to overcome the challenges in their lives, but they need someone to believe in them and provide them with opportunities to grow."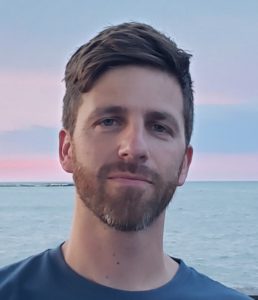 In this PEP Talk, we sat down with Muttillo to discuss the therapeutic and educational benefits of PEP Day Treatment Centers. Over the years, the innovative Day Treatment model, which integrates special education and mental health services, has been heralded by the U.S. Department of Education and American Institutes for Research as one of the country's most effective special education programs.
How are PEP Day Treatment Centers different from traditional academic settings?
Foundationally, we look at the whole child and strive to meet their mental health and academic needs under one roof.
It all goes back to PEP's anchoring philosophy of Re-ED and the idea of the teacher-counselor. Our teacher-counselors are there to teach science, reading, math and the like, but they're also able to switch gears and put on their counselor hats to meet students' social-emotional needs.
Our staff understands that there isn't a singular approach that works for all kids. That's the beauty of Re-ED – it gives us the flexibility to think creatively about what might work. At the core, though, are the trusting relationships our teacher-counselors form with kids. Those relationships create an environment where learning and healing can occur together.
Mental health is a major component of your work, but are academic needs still met?
Like any school, we're focused on helping kids grow academically. When students come to us, they're typically acting out or disengaged – often because of the adversity and trauma they've faced. The truth is some kids aren't ready to learn through traditional methods like whole group activities.
Our first step is to help these kids regulate and manage their emotions so they have the capacity to learn. We take a neurodevelopmentally informed approach that maximizes strengths and targets areas of weakness so our students can experience success not only in our day treatment center, but also in other parts of their lives.
What does that mean?
Essentially, adverse experiences can have profound impact on the brain of a developing child.  These changes to the brain can manifest into various behavioral challenges, like anxiety or hyperactivity.  There are many factors to consider when responding to an individual who has experienced adversity.  It takes a team of professionals and labor-intensive plans, but it's worth the effort because kids' brains can change for the better.
PEP's teachers, mental health professionals, speech-language pathologists, occupational therapists and art and music therapists are experts at helping kids develop healthy habits so that learning can occur and life can be joyful.
How does PEP support the child beyond the classroom?
It starts with respect – not judgment. When a child comes to PEP, there's usually some sort of disruption going on well beyond the classroom – usually in the family unit. The home ecology plays a critical role in the development of a child, and our professionals are trained to engage families so growth can happen.
Sometimes it involves linking families with other social services that help with necessities like food or housing. It might involve working with family members to understand how certain experiences shape their child's behavior. Kids are experts at masking the true causes of what's going on with them. By partnering with families and other adults in a child's life, we're able to create positive change.
Is the goal for students to reintegrate to public school?
Ultimately, success is measured differently for every child we serve and based on their individual treatment plans. For some, that might include reintegrating to public school. For others, it might be getting through the week without missing a day of school.
Each child's treatment plan is driven by our team, district representatives, the parent and, of course, the child. Goals might include being safe, developing the ability to manage uncomfortable feelings or something like safely participating in their district's extracurricular activities.
We have a growth mindset at PEP. All kids can learn and grow. In many cases, they just need to believe in themselves.
Muttillo received his graduate training from Cleveland State University and has worked as a school psychologist for the past 16 years, primarily within a clinical setting. Aaron is currently pursuing his doctorate in urban education at Cleveland State University.