Teacher Shortage News Story Features PEP's Mauck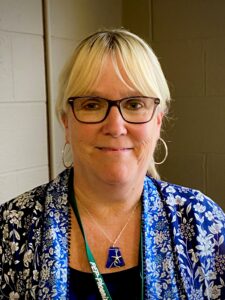 News 5 Cleveland reporter Jade Jarvis, reported on the ongoing teacher shortage in Ohio on Feb. 25, calling on Marilyn Mauck, Positive Education Program's chief instruction and achievement officer, to provide insights.
The piece covers what the shortage looks like throughout the state, the specific challenges around recruiting teachers for special education as well as substitutes, and measures the state is putting in place to mitigate the challenges.
Mauck stressed the importance of examining the issue through an equity lens.
"For years, it's been a vicious cycle of the haves and the have-nots. Some kids get this and other kids don't," said Mauck. "Until that's fixed, I think those districts again will pull most of the candidates. They have higher wages, better insurance, better working conditions."