A Year Later: George Floyd, Police, and a New Way of Being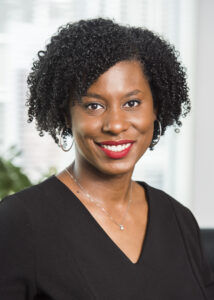 By Habeebah R. Grimes, Chief Executive Officer
"I feel our nation's turning away from love…moving into a wilderness of spirit so intense we may never find our way home again. I write of love to bear witness both to the danger in this movement, and to call for a return to love."  ~Bell Hooks
This week marks one year since the murder of George Floyd on a Minneapolis street at the hands of police. It is a deeply disturbing and grim milestone to mark in our nation, which has a devastating and specific history of violence against Black people. The pain and devastation caused by his murder continue to deeply impact the worldview of children, teens, and adults around the world.
Mr. Floyd's killing kicked off a movement for Black lives like nothing this country has seen since the Civil Rights era but one need only ask someone who's lived through that era the significance of such a moment to learn that despite much violence, loss, and sometimes meaningful victories, movements for human rights become afterthoughts if they are not accompanied by new policy and new ways of being.
Last summer's global movement for Black lives resulted in calls for cities across America to defund police and reallocate funding currently used to equip and deploy police forces to programs, services, and supports that help oppressed communities and marginalized community members experience investments in their needs before those needs become dire. This perspective posits that if community members' needs are met, there is less need for such high levels of policing.
The calls to reallocate funding from policing to human services is laudable. It is also complicated by the fact that in cities like Cleveland and our surrounding suburbs, we must rethink the ways we access police and use other strategies to ensure safety in our neighborhoods and schools, and to secure support for individuals in crisis. This space of imagination is intriguing but necessitates we have the collective will power to do the real work for more humane ideas to become a reality. What new ways of being might emerge as we explore the possibilities with open hearts and minds?
Our region has done some of the work of imagining by considering options to prevent nonviolent people with mental health and substance issues from being arrested and placed in jail by designing a regional diversion program, which recently opened its doors. The Cuyahoga County Diversion Center is a place that adults can be taken when their mental health or substance use problems result in a call to police. This reform effort is timely and relevant following the death of Tanisha Anderson, a Cleveland woman who was killed by Cleveland Police in 2015 as they arrested her after family members called for help because she was suffering a mental health crisis.
I relate deeply to the pain that Tanisha Anderson's family feels. My own brother, Hashim, was killed by police in Columbus, Ohio in 2015 during a severe mental health crisis. It was not his first encounter with police because of his mental health needs. He was a young adult when my mother first reached out to Cleveland Heights police for help because of a violent episode caused by his schizophrenia. I remember sitting in my dorm room as a freshman in college listening to my mother explain how she pleaded with the dispatcher to send officers who would understand that Hashim was not a violent criminal but a young man in distress. He was hospitalized and our family began the journey that for far too many families of people with severe, persistent mental illness, ended with the death of our loved one.
Regardless of how they are funded, as reform efforts are imagined, it is essential that young people's needs are part of the work. It is notable that young people under age 18 cannot be taken to the Cuyahoga County Diversion Center. At PEP, we know that young people and their families need options that serve as alternatives to placement in the County's Detention Center. When police are called to intervene with children and adolescents in crisis, what options are necessary so that the encounters end safely for the young person? What is uniquely necessary so that Black, Indigenous, and other people of color make it safely to imagined supports when police are involved?
America must continually reckon with and repair the harm of systemic racism that exists in every sector, including policing so that we end the disproportionate killing of Black and Indigenous people, regardless of their mental status. We have a long way to go but we're thinking through and piloting ideas that prevent police from being the first call for everything that ails us in America life. The work of imagining a world where human beings care for one another, address crime, and respond to crisis without use of force is the right thing to do. May we always remember that it is love, not law and order, that has allowed human beings to survive on this planet. Love for ourselves and all of humanity can help us do more than survive.