PEP Welcomes New CFO, Marisha Dykes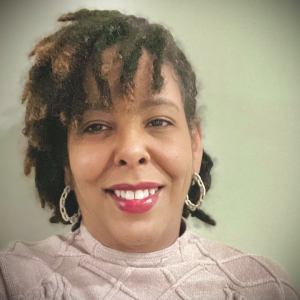 Positive Education Program is excited to announce it has selected Marisha Dykes as its Chief Financial Officer. Dykes, who holds a Bachelor of Business Administration from Youngstown State University, brings with her over 20 years of business and finance experience to the role. In her most recent position, Dykes worked in the mental health space as the chief financial officer at a nonprofit inpatient and outpatient facility that serves adults.
Dykes was drawn to the role at PEP because she is passionate about ensuring young people achieve their potential. "When I learned about PEP's Day Treatment Centers and the organization's focus on helping young people overcome challenges, I was intrigued," she said. For many years, Dykes spent her free time coaching youth basketball. She realized in that role that oftentimes, children don't see their own potential until someone pushes them. "I see my role at PEP as fostering those kinds of goals at the organizational level. It was always so gratifying in my coaching days to have a parent tell me, 'my child still talks about the impact you had all these years later.' I saw the opportunity to have that kind of impact at PEP."
At PEP Dykes will focus on safeguarding the integrity of the organization's financials. Her work will include guiding organizational strategy around financials and ensuring PEP's investments are strong. She will work closely with auditors, carry out day-to-day financial needs, and prepare financial reports. Dykes also plans to provide financial education to organizational leaders, ensuring that program directors and principals have the tools they need to manage their budgets most effectively.
In her free time, Dykes enjoys visiting her two daughters who both live in Florida and visiting her parents who live in Youngstown. She is a proud Los Angeles Lakers fan but is also happy to cheer on the Cleveland Cavaliers. "It's about Lebron James," she explains. "Lebron could go play on the moon and I would probably be a fan of the moon."
Learn more about Dykes and the rest of the Positive Education Program leadership team here.