Numbers Don't Lie: Racism in the Educational System
RACISM IN THE EDUCATIONAL SYSTEM IS A FACT.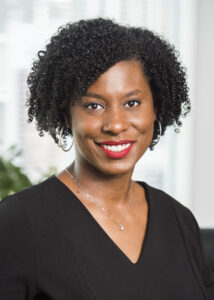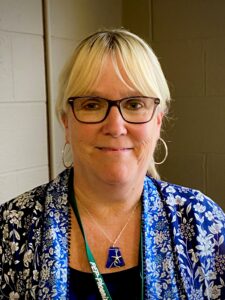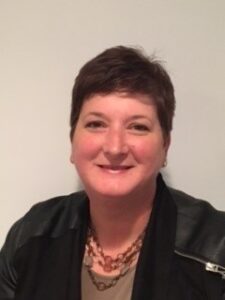 By Habeebah R. Grimes, CEO; Marilyn Mauck, chief instruction and achievement officer; and Michelle Breen, chief clinical officer
Numbers don't lie. Black students are two times more likely to be suspended without access to educational services than white students. Only 51 percent of Black students have access to a full range of math and science courses necessary for college readiness. For white students, the percentage is 81.[1] Even during the pandemic, when the nation's educational systems were turned upside down, inequities persisted. As of January and February of 2021, 58 percent of Black fourth graders were learning remotely. At the same time, only 27 percent of white students were.[2]
So, what do these numbers — and the abundance of others like them — mean?
Racism in the Educational System is a Fact
Racism in the educational system is a fact. Despite recent debate about it, when you look at the statistics, it's impossible to argue that it's not there. Whether you're talking about academic opportunity, educational preparedness, discipline, resource availability, or representation, the numbers paint a clear picture. Children of color face disproportionate challenges to their white counterparts when it comes to education.
Below are just a few examples of how this disparity shows up in education statistics.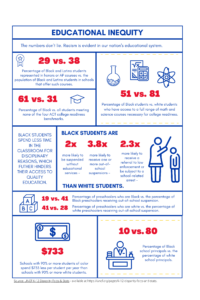 It's More than Just Education
It's also no surprise that the impact of racism on a child goes well beyond his or her educational experience. Racism is pervasive and built into our nation's institutions. Because of this, racism influences all the conditions in the places where people live, learn, work and play — or their "social determinants of health."
Because of PEP's expertise in trauma, we also understand that adverse childhood experiences, like those that result from institutional racism, have a direct impact on the development of the brain.
At PEP we see the impact of this inequity every day. So many of the young people and families we serve struggle with mental health challenges that are a direct result of their unfavorable social determinants of health, traumatic experiences, or both. We often see children and young people who are externalizing emotions into destructive behaviors. At times, people in their lives label them manipulative, delinquent, or as having a conduct problem. Their behavior, however, is often a result of factors such as lack of food, limited access to healthcare, unsafe communities, and poverty.
Like the educational statistics, the numbers about the impact of racism on the mental health of young people, tell a sobering story.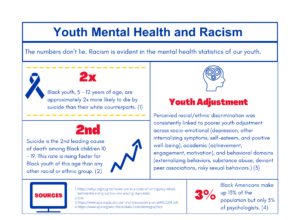 What PEP is Doing
Racism has never been tolerated at PEP. Nonetheless, there is a growing awareness that we must be more deliberate in addressing inequity.
In August 2018, a group of PEP leaders came together for Phase 1 of the Racial Equity Institute (REI) hosted by ThirdSpace Action Lab. Over the course of two days, we were immersed in the history of our nation and how race and racism came to dictate so many of our country's policies, infiltrating the "groundwater" of our society. The result of this "groundwater" poisoning is toxic outcomes for Black, Indigenous, and other people of color.
Since this shared learning experience, PEP has been looking inward to understand how racism shows up and impacts our organization. We have also been doing our part as a trauma-informed organization to inform others about the urgency of anti-racism in trauma-informed practice. The disparate impacts of COVID-19 and struggle for Black lives as witnessed throughout 2020 has only more firmly cemented our determinedness to disrupt and dismantle racism in our society.
Two Discrete Steps Towards Dismantling Racism
The reasons for our sharpened focus on racism are many. A review of the heartbreaking disparities in educational and mental health outcomes for Black children should provoke us all to action. PEP has taken two discrete organizational steps toward addressing and disrupting racism in service advancing equity:
PEP has centered equity in its strategic planning efforts to ensure that we understand our areas of needed growth. We are also preparing for a future where we are a living example of equity, inclusion and belonging.
We have made the decision to name Equity and Justice as a commitment alongside the other 7 Commitments of Sanctuary. (Nonviolence, Emotional Intelligence, Open Communication, Democracy, Social Learning, Social Responsibility, Growth and Change)
Through these efforts, we make clear the transformational role we intend to play in the lives of young people who have experienced oppression and marginalization, either personally or across generations.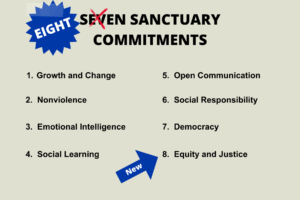 At PEP, we stand on the shoulders of giants. In 1971 the impact of the Civil Rights Movement reverberated across our society. It resulted in changes to law and policy and ensured educational rights for children with disabilities. PEP's founders, inspired by these changes, adopted a transformational belief that young people could learn and thrive despite their circumstances, particularly when adults create conditions that uphold community, joy, the potential to learn. Today, we still have the audacity to believe that children can overcome when adults mobilize in support of their potential and in service to removing every obstacle in their way. Racism has been a barrier to children succeeding for far too long and we are dedicated to tearing it down.
[1] UNCF K-12 Disparity Facts & Stats.
[2] New Data Highlight Disparities in Students Learning in Person. NPR. Anya Kamenetz.